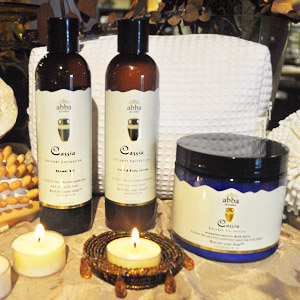 Cassia was one of the principal spices of the Holy Anointing oil used to anoint priests, kings and their garments. Likewise the coming King Messiah's robes will smell of cassia.
"All your garments smell like myrrh, aloes, and cassia." Psalm 45:8
You asked for it...and we produced it!!
The same deep, rich scent that makes our Cassia oil so pleasing is now available in these four aromatherapeutic products to pamper and enrich your skin. This rare biblical fragrance appeals equally to both men and women, so treat yourself or someone special to a truly delightful, aromatic experience.